Fish Stocks Limited [EBooks - Fiction] : Free Download..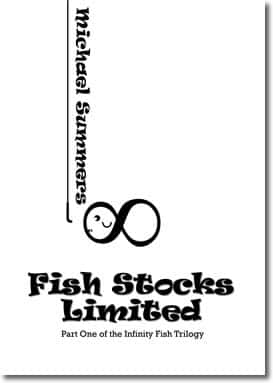 Author : Michael Summers
Fish Stocks Limited is Moby Dick for the Sponge Bob Square Pants generation. The style ranges from the absurdly Melvillian ('Call me Fishmael') to the Pratchettesque (we meet a character called Stan who sells 'post-insurance' to people who have just been robbed).
There is an almost obsessive preoccupation with the piscine from the start, which sees a young Piscador called Ambrosius Codwich falling from his lofty hooktree home towards the dreaded mist sea below, the domain of fish and ghosts. Ambrosius' life flashes in front of him as he falls. He realises just what he has missed out on – in particular the only girl he ever loved, Sunbeam Lightning, who has married the wrong man.
Free Download,